Three Hill Country Ranch Roads, 335, 336 and 337, are known throughout Texas as the Twisted Sisters, and riders come from near and far to enjoy them. For me it is near, just a short ride from my home to the first Sister. The first stop is usually in Bandera at the Old Spanish Trails Restaurant, better known to everyone as the OST.
Click here to view the Twisted Sisters route on REVER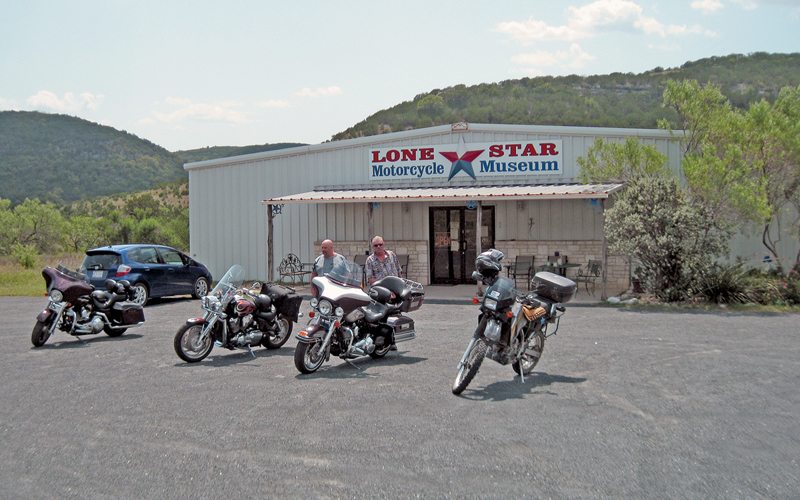 But we'll pass on it this morning, opting instead for Keese's Bar-B-Que in Medina, where pancakes and eggs give us a good start to the day. Keese's T-shirts have a rough map of the Three Sisters with the slogan, "A serious ride requires a serious breakfast!" So having had the breakfast, we are off on the ride.
The first Sister we encounter is Farm to Market (FM) Road 337, which starts at the north edge of Medina. Following it west, we pass many beautiful ranches, one with its own landing strip and double-size hangar. As we move from the relatively straight stretches through the fields and into the first of many twisty sections, we are reminded by a highway sign that the Sisters are not to be taken lightly: "Caution Next 12 Miles, Since Jan. 2006, 10 Killed in Motorcycle Related Crashes."
After about 20 miles, we come to a "T" intersection at the community of Vanderpool. Right on Highway 187 for a mile brings us back to 337 again, and we turn left and head for Leakey and the next Sister, Ranch Road 336. Had we gone straight on 187 for another three miles we could have visited the Lone Star Motorcycle Museum, a tiny jewel set in the beauty of the Hill Country. We'll stop on the way back! Sister 337 twists more on this leg, going up and over a pretty typical Hill Country hill, with lots of quick turns before descending into the Little Dry Frio Creek Valley. Continuing straight through Leakey on 337 for about a half mile, we come to the Frio Canyon Motorcycle Stop and the Bent Rim Grill. Everything is good here; for me it's a diet drink and the bacon cheeseburger with sweet potato fries.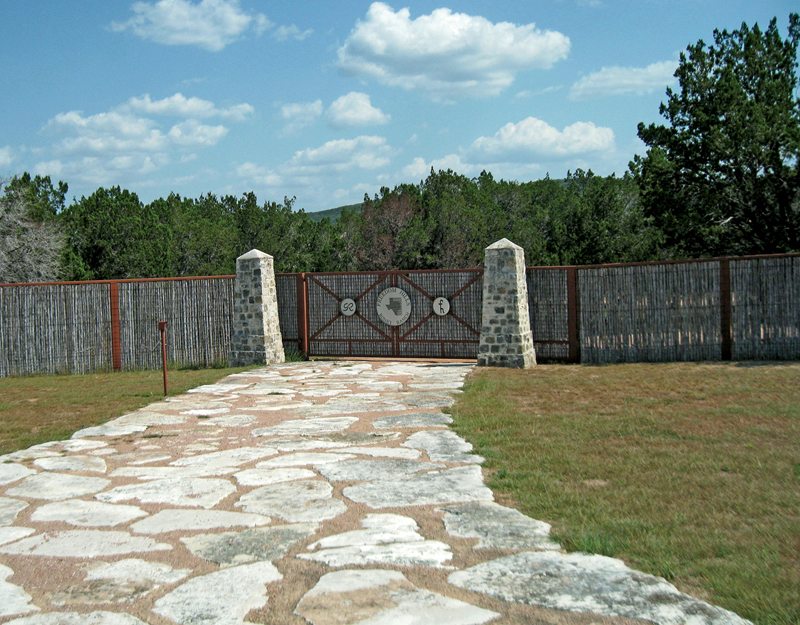 After a leisurely meal in the open-air atrium between the gift shop and the grill, and a quick check of the gift shop's inventory to see if there is anything new, we fire up and backtrack into Leakey. Then it's right on U.S. Route 83 for a short distance, and then left on the next Sister, FM 336. This stretch starts off pretty straight, but then bucks and snorts and twists and turns in an effort to throw us like a bull in a Bandera rodeo. But we use good judgment and take her on with a calm head and a steady throttle hand—fast enough to be fun, but in control and ready for the unexpected. This is whitetail deer country, and they will pop up at the most inopportune times, like in the middle of a downhill, off camber, decreasing radius turn! Then there's the occasional cage…they can be as unpredictable as a deer and seem to show up at inopportune times, as well.
But today it's cows! A herd of them is leisurely making its way up the highway to where their owner has a feed wagon. We slow down and let them get off the road, but remain aware that there are no fences between us and the rest of their bovine brethren. After about 10 miles, 336 straightens up and, having lost a lot of her spirit, continues on to terminate at Highway 41. Before reaching 41, dual-sport riders might want to take a cutoff on RR 3235 for about 25 miles of dirt and pavement, coming out on FM 335 north of Barksdale. But we continue on to 41, make a left here and wick it up a bit for 14 fairly straight miles before turning south on the third and final Sister, 335. She is a wild one too, but a little less the maverick than 336, tending to act more like a rollercoaster with big dips and ups and downs and not as many curves. We ride her south to her terminus with Highway 55 and then continue on through Barksdale to Camp Wood, where we gas up for the return leg on Sister 337.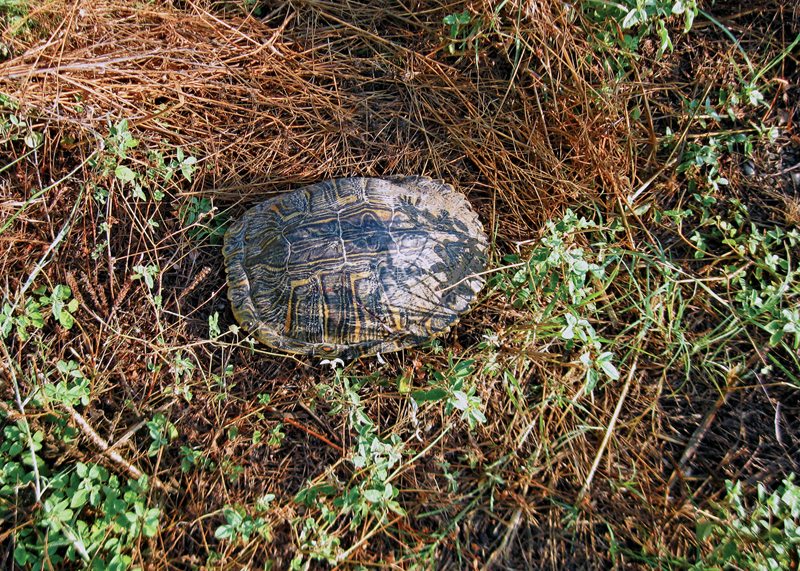 From here to Vanderpool is arguably the best section of 337, and one of the best of the three, though everyone has their favorite. We pass through Leakey again and detour slightly at Vanderpool to say "Hi" to Alan Johncock at the Lone Star Motorcycle Museum. If it were lunchtime, we might have an Aussie Meat Pie or a burger; Alan's wife does a great job with either. Alan is an Aussie and he and Debbie know their meat pies! But this time it's a cold soda and back down to 337. At this point, we could continue straight for a few miles on 187 and pick up FM 470 back into Bandera. But 470 is relatively flat and we need one more go at the twisties on 337 before we quit.
After 150 miles and six hours with several stops for photos, we arrive home with grins. Although there's the Lone Star Motorcycle Museum and some great pull-outs with beautiful views of the Texas Hill Country, this ride is less about roadside attractions and more about the roads and riding. It has been a great ride, and one that is close by whenever the urge strikes.