It's no secret motorcycle apparel is often at odds with fashion. Luckily, Pando Moto has arrived to stem the tide of frumpy moto gear with the Pando Moto Capo Cor 01 Motorcycle Shirt (really a shirt jacket).
The Capo Cor 01 is a fully CE approved, level A certified, Cordura denim riding shirt that's flexible, light and incredibly comfortable — on or off the bike. This trim cut unisex shirt fits well and provides plenty of mobility once in the saddle, with nifty features like an extended back to prevent it from hiking up and exposing your midriff.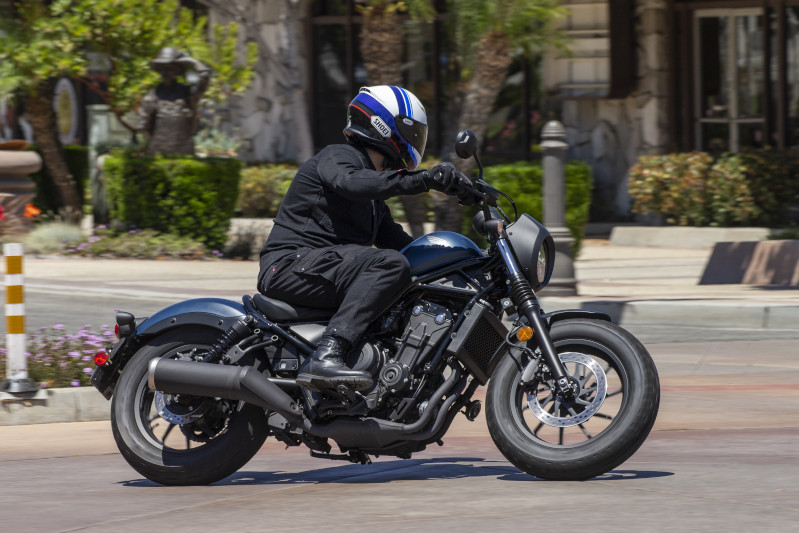 Denim isn't known for its breathability; however, the Capo Cor 01 allows a decent amount of airflow once your knees are in the breeze. Also, there are zippered vents in the armpits to help keep you cool. If that isn't enough, sweat-wicking Coolmax fibers are woven into the fabric, helping dissipate perspiration on those hot days.
In terms of protection, the Cordura denim is your first line of defense against abrasion injuries. When it comes to impacts, the Capo Cor 01 sports extremely pliable CE Level 1 Sas-Tec TripleFlex armor in the shoulders and elbows that never binds up or becomes disagreeable. A back protector pocket is available, but owners will need to pick up optional Level 1 ($22.35) or Level 2 ($45.88) armor.
What I enjoy most about the Capo Cor 01 jacket is its subtle styling and embroidery on the shoulders, making this a dual-purpose piece of gear. It has a clean, simplistic look that accentuates the high-quality stitching. Sturdy YKK zippers and button snaps pull it all together and there's even an internal zippered pocket to hold crucial items.
If you're into café racers, cruisers, or simply looking dapper when rolling down Main Street, the Capo Cor 01 will set you back $304.63. Available unisex sizing: XS-XXL.
For more information:
See your dealer or visit Pandomoto.com.
Pando Moto Capo Cor 01 Shirt Review Photo Gallery: