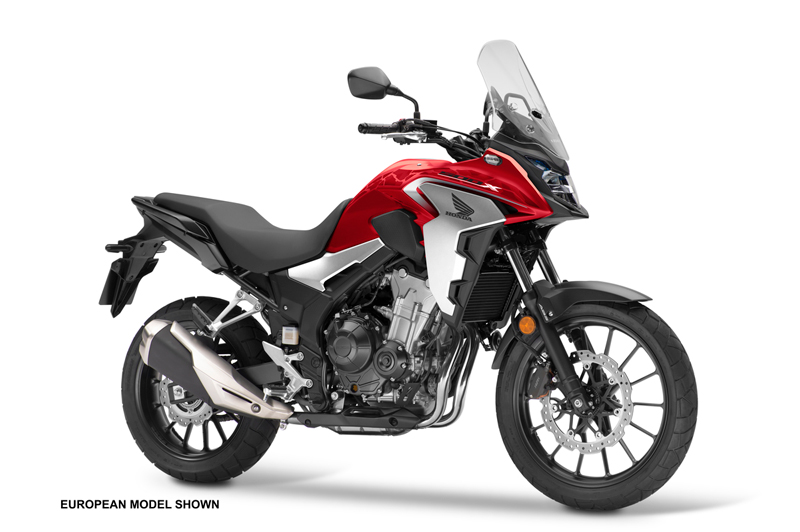 Honda's rider-friendly CB500X has received several updates for 2019, including a more off-road-ready 19-inch front wheel that replaces the old 17-incher, and increased suspension travel to 5.3 inches (front) and 5.9 inches (rear).
Read our 2013 Honda CB500X road test review
Between the increased travel and other changes like a longer rake (27.5 degrees compared to 26.5), the new CB500X has a one-inch-taller seat height at 32.7 inches and a longer wheelbase (56.9 inches). Fuel capacity is unchanged at 4.6 gallons, and claimed wet weight is up by a couple of pounds to 430.
Otherwise, the CB500X also has new rider ergonomics for a more upright riding position, and engine changes said to result in increased torque and a crisper throttle response.
The 2019 Honda CB500X will be available in Grand Prix Red, with pricing and availability TBD.
Check out Rider's Guide to New/Updated Street Motorcycles for 2019