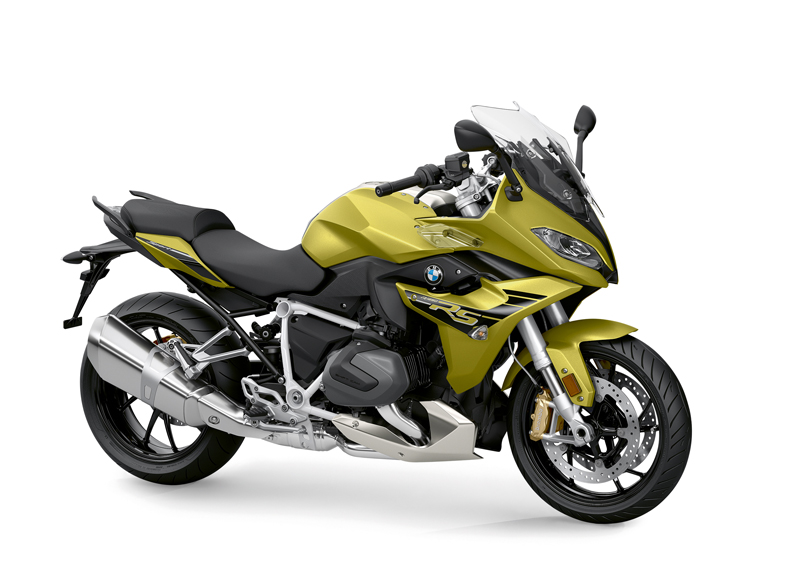 With the announcement of the 2019 R 1250 RS and R 1250 R, BMW has finalized its update to the entire boxer range, including a displacement bump, new ShiftCam technology and more.
Read our 2019 BMW R 1250 GS and R 1250 RT first look review
Both the R 1250 RS and R 1250 R get the new 1,254cc opposed twin (up from 1,170cc) with ShiftCam variable valve timing and valve stroke, resulting in more power, better fuel economy, reduced emissions and smoother operation.
Two riding modes, Automatic Stability Control (ASC) and Hill Start Control are all standard. Riding Modes Pro, which adds Dynamic and Dynamic Pro modes, Dynamic Traction Control (DTC), ABS Pro (cornering ABS), Dynamic Brake Control (DBC) and "Next Generation" Dynamic ESA (electronic suspension) are all available as options.
Both models also get a new 6.5-inch full-color TFT display that is controlled with the left switchgear-mounted Multi-Controller wheel.
The RS received a style refresh that drops the asymmetrical, winking look of the S 1000 RR in favor of a sporty twin-LED headlight assembly. LED DRL (daytime running lights) are an option. The R, which has a halogen headlight, also gets the DRL option.
Color and customization options abound, including a Sports Handlebar for the R for a more aggressive riding position.
The 2019 BMW R 1250 RS and BMW R 1250 R are each available in one standard color, two style variants and Option 719 Spezial finishes. Pricing and U.S. availability are TBD.
Check out Rider's Guide to New/Updated Street Motorcycles for 2019