In its first new-model announcement of 2021, Honda introduced the all-new CRF300L and CRF300L Rally dual-sports as well as updates to the Gold Wing.
"Honda listens to its customers, a fact that is highlighted in our latest new-model announcement," said Lee Edmunds, Senior Manager of Powersports Marketing for American Honda. "In the case of the Gold Wing and our smallest street-legal CRF models, the 2021 iterations reflect improvements that were highly requested by people who ride them every day, and the motorcycles are better as a result. We look forward to customers getting the chance to experience the updates themselves."
2021 Honda Gold Wing and Gold Wing Tour
The 2021 Honda Gold Wing expands on the goal of long-distance touring luxury with updates aimed at greater comfort and convenience. The Tour model's top trunk is 11 liters larger, offering 61 liters of storage and easily accepting two full-face helmets. Total storage capacity has grown to 121 liters.
Read our 2021 Honda Gold Wing Tour DCT First Ride Review
The passenger seat's backrest features a more relaxed angle, thicker foam and a taller profile. The seat has a suede-like cover with an enhanced appearance, and the Gold Wing has colored seat piping for added color contrast.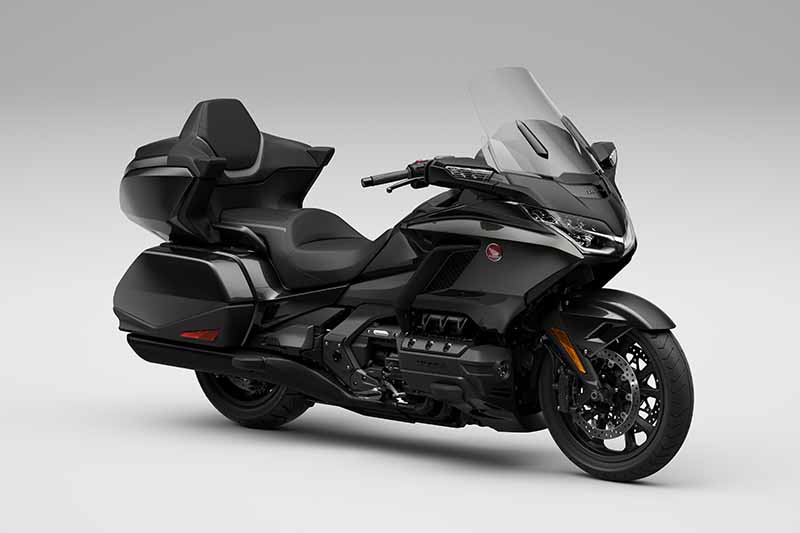 A number of audio improvements were incorporated, including upgraded, 45 watt speakers with richer audio, optimized automatic volume-adjustment level and a standard XM radio antenna. Android Auto integration joins Apple CarPlay integration, and the rear turn signals are now all red for a clean, stylish look.
The 2021 Honda Gold Wing models will be in dealerships in February. Pricing and color options are summarized below:
Gold Wing Tour Air Bag DCT: Candy Ardent Red; MSRP $32,600
Gold Wing Tour DCT: Candy Ardent Red, Metallic Black; MSRP $29,300
Gold Wing Tour: Candy Ardent Red, Metallic Black; MSRP $28,300
Gold Wing DCT: Deep Pearl Gray; MSRP $25,100
Gold Wing: Deep Pearl Gray; MSRP $23,900
For more information, visit powersports.honda.com/street/touring/gold-wing.