Some riders like to justify their hobby to non-riders by bragging that motorcycles are cheaper to ride and maintain than cars. But it doesn't take too long to discover the flaw in that argument—tires. Unless you're a hopeless farkle addict, tires probably represent the biggest ongoing expense of motorcycling. While the tires on your car might last 50,000 miles, the ones on your bike might give up the ghost in a fraction of that distance. That makes buying the right tires and maintaining them correctly one of the best tricks to get the most bang for your moto-buck.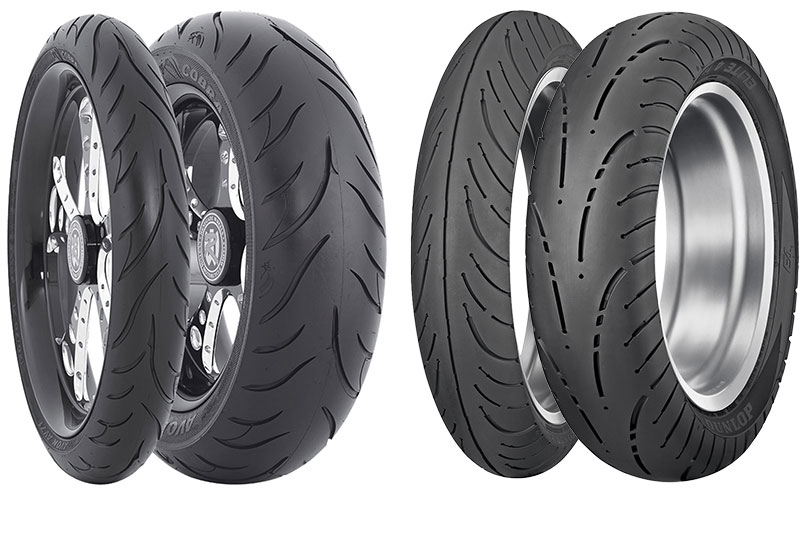 The tires you buy will probably be determined largely by the type of bike you ride and the size of the tires it originally came with. There's little reason to put a fatter tire on a rim made for a narrower one; it might mess up the handling, throw off the speedometer or rub the swingarm or chain. Still, in some cases you might have to fit a marginally wider tire to get the brand you want on your bike; check with the tire manufacturer to see if the tire will fit, and if they don't know, ask your good friend the Internet. Odds are that whatever anyone can do with a motorcycle, sane or foolish, someone on the web has tried it.
You'll find more latitude in tire compounds, but only within limits. In general you can look at traction and mileage as sitting at opposite ends of a seesaw; as one goes up the other goes down. Sportbike tires stick well in the corners, but wear quickly when ridden on the highway. Cruiser and touring tires last a long time but you wouldn't want to take either to a track day. Dual-compound tires, with sticky shoulders and harder centers, strike a compromise, but aren't available for every bike.
The kind of riding you do has more bearing on the compound you choose than the bike you're riding. If your current tires have chicken strips as wide as an actual chicken, you'll probably be fine with tires that favor high mileage over extreme cornering. But if the ends of your footpegs are ground down to points, don't cheap out on a no-name tire that'll let you down in the turns.
The right tires make a big difference in rain. Sportbike tires have fewer and shallower tread grooves for more rubber on the road and better traction, but they're not as good at channeling water away from the contact patch as a tire with a lot of deep grooves. Start off on a multi-day trip on super-sporty rubber and you might find yourself skating down the highway sideways in a downpour.
Whatever tires you choose, the best way to help them last as long as they can is to check the pressures often. All tires (and inner tubes) lose air over time, some faster than others. Fit new valve stems every time you buy tires, and use metal caps, not plastic ones. Get a good tire-pressure gauge and keep it handy, either in the garage or stored on the bike. Daily pressure checks might not be necessary; weekly is about right.
While you're checking pressure, get the wheel off the ground and rotate the tire, checking for anything that doesn't belong there, like nails, pebbles wedged in the grooves––pretty much anything that isn't made of rubber is suspect––and cracks or tears in the sidewall or tread.
Many tire companies advise against using rubber treatments on the outside of tires or liquid sealers or balancers inside. This leads some riders to imagine tire manufacturers as greedy, Scrooge McDuck-type characters sitting on piles of money and thinking up new ways to make customers buy tires more often. But the real reason tire manufacturers don't like these products is because they either don't know what's in them or what they'll do to the tires over the long haul, or they do know what's in them and know they'll affect the tire's performance.